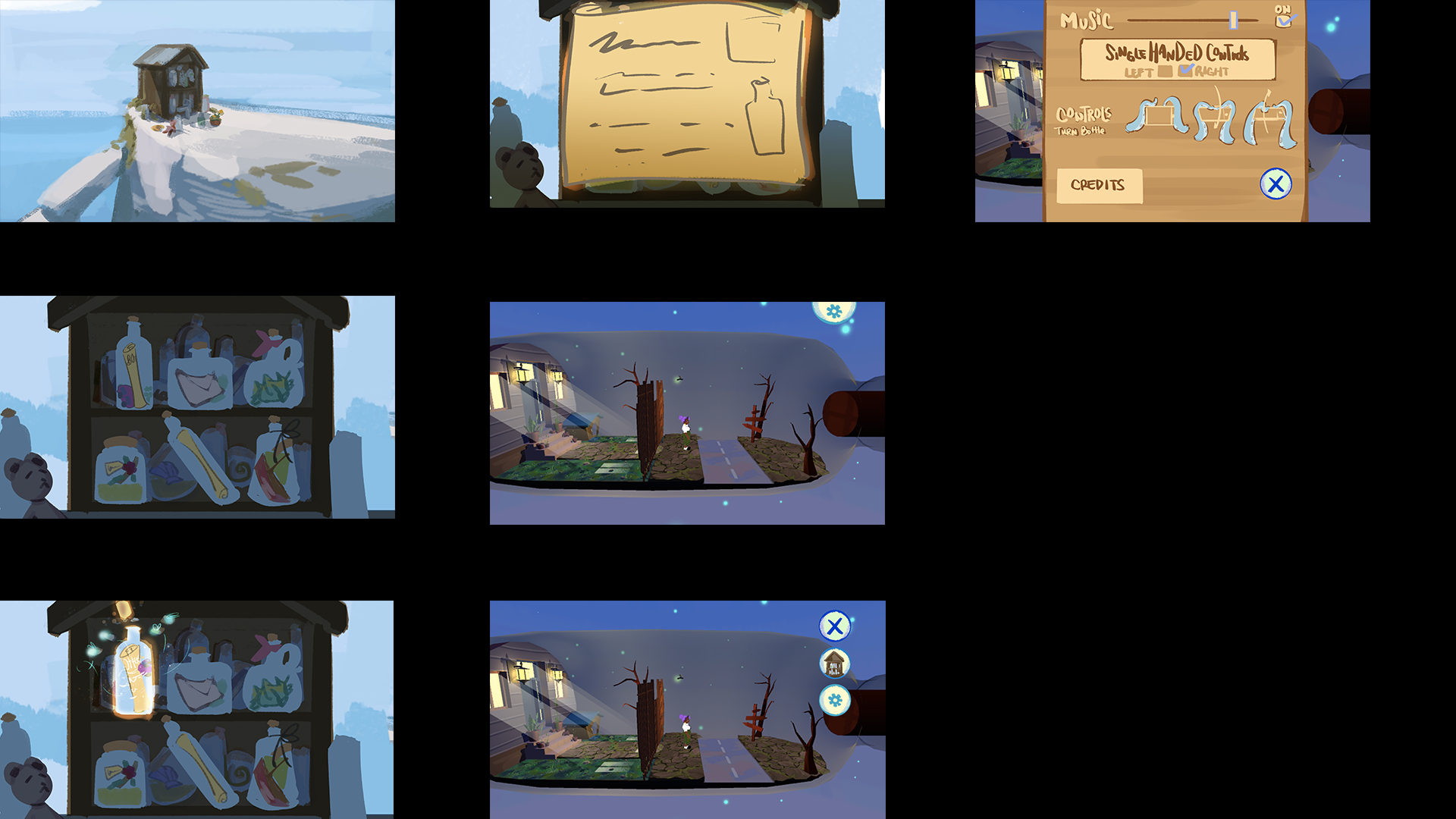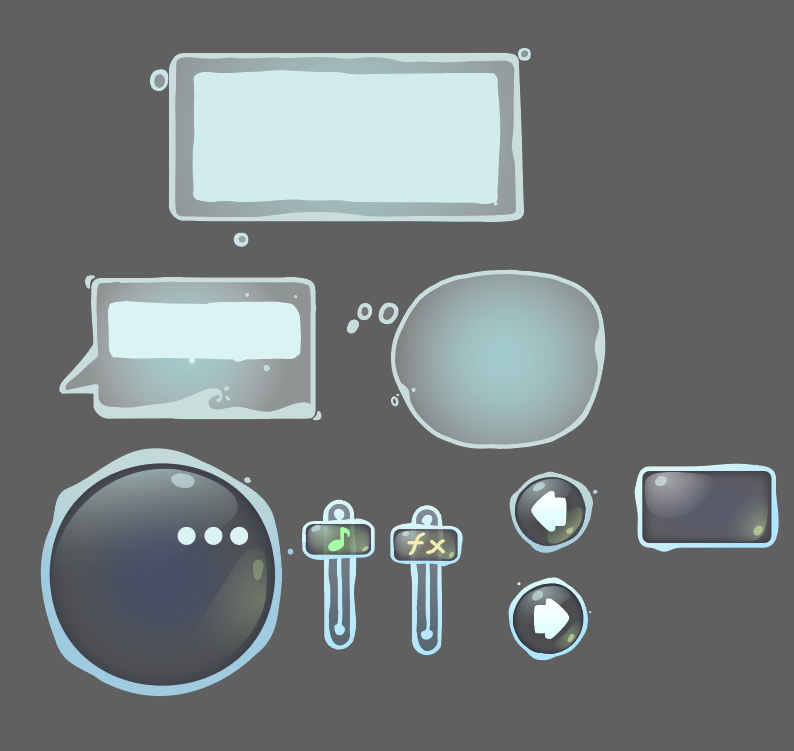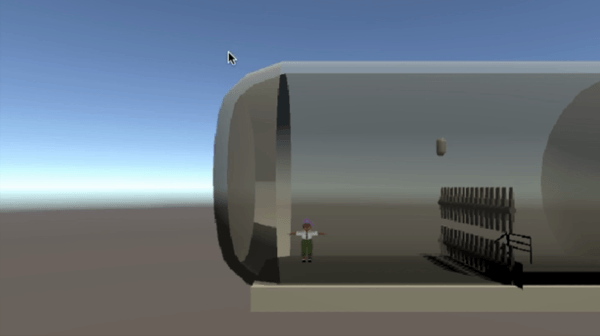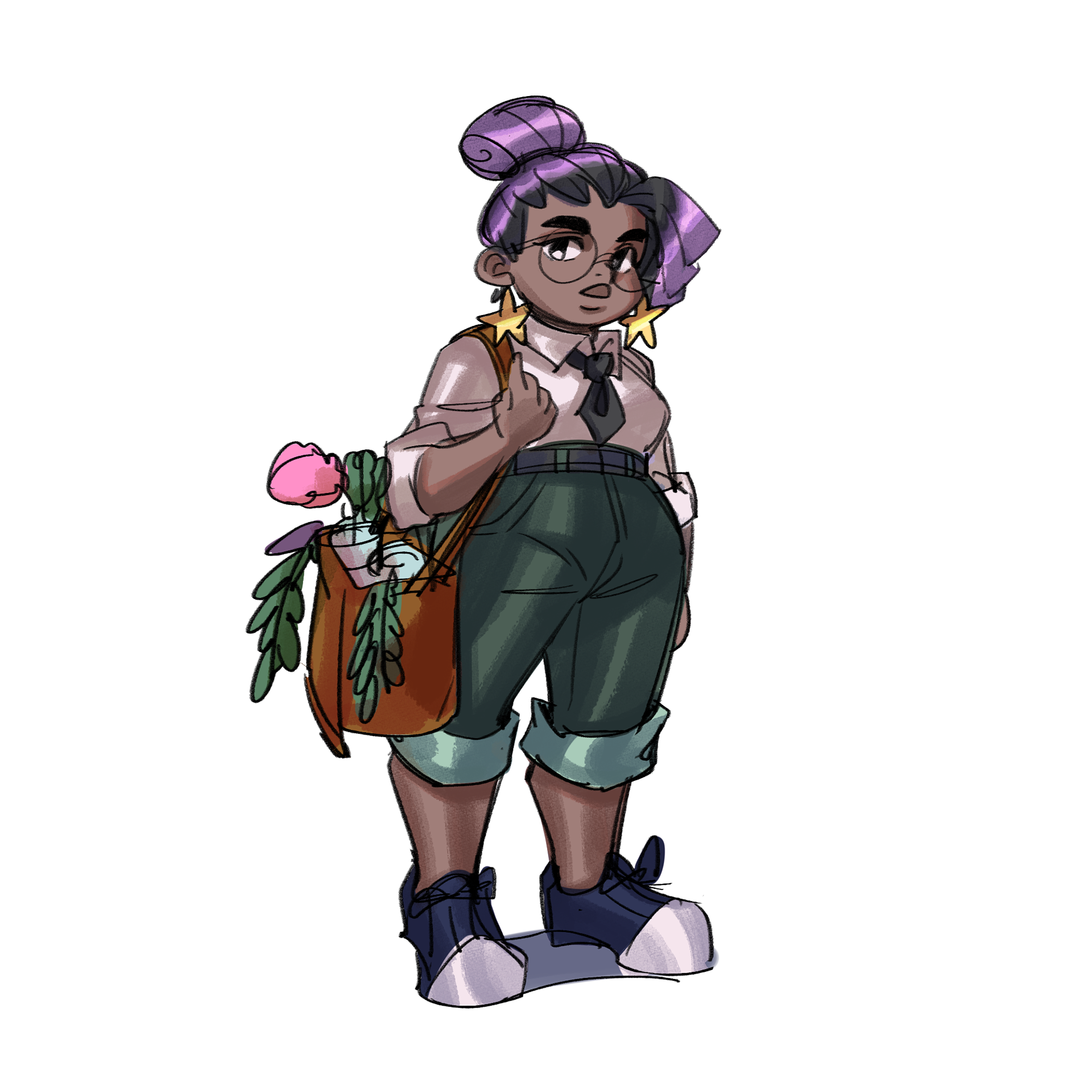 Bottles is a mobile platformer game where players navigate levels through the use of gyroscope and gesture controls. Rotate and inspect the bottled world around you and discover all sorts of wonders that lay hidden, just as you would with a true "ship in a bottle".
Download the beta and learn more about our development team at our project website.
As a UX/UI designer, my role was designing, testing, and iterating the user interface and overall experience to feel as natural and enjoyable as possible to the player. I worked on the hub (UI and texturing)
, UI transitions and worked alongside the art team to design UI assets that were streamlined and visually thematic to the game. I also ran usability tests with my co-designer, running and documenting playtests, and researching ways to improve gameplay through feedback from our players.
My role was not limited to UI/UX, and I shifted gears whenever necessary during the project development, even designing the player character Adi. I was also involved in iterative design for levels yet to be released.